Dyebrick masonry stain is designed to absorb into the masonry whilst also coating the surface finely to produce a natural brick coloring.
Dyebrick is a consumer product and is not for trade use.
Companies wishing to source trade products can do so via our commercial pages. The 'Dyebrick Guarantee' does not apply to trade use.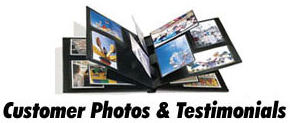 See how Nathalie transformed her bricks in the Dyebrick Customer Gallery
Our brick stain chemically bonds with all types of brick and masonry. The original surface texture of the brickwork or masonry is not altered.