Colour Panels
Dyebrick will produce different colours depending upon the original background masonry.

Dyebrick still allows original shade variations to be maintained, though the degree will depend upon the dilution level, or amount of coats you choose to apply.

Please try our sample pots first, to asess the colour created when applied to your bricks.

Dyebrick applied to porous orange brick

On hardened sand & cement
On light grey brick
These are a selection of brick colours our Dyebrick tinting system can produce. Click on the image for a larger version.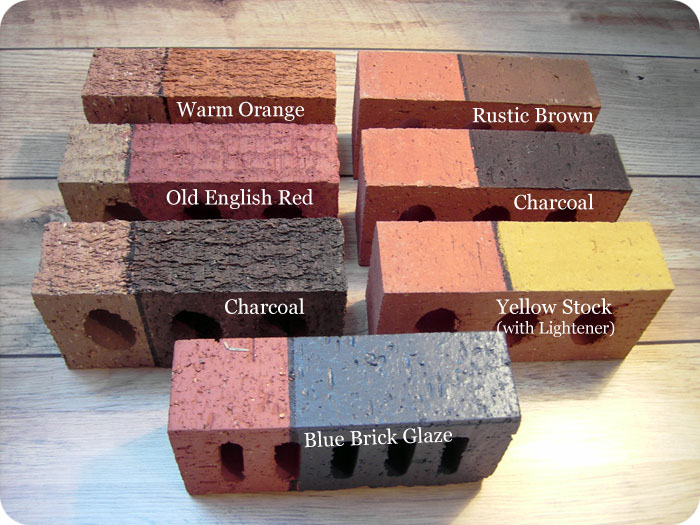 WARM ORANGE RUSTIC BROWN CHARCOAL
YELLOW STOCK YELLOW STOCK YELLOW STOCK
DARK PLUM
MORTAR TINTING COLOUR GUIDE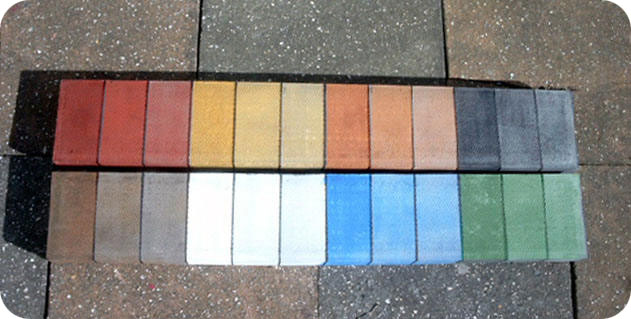 Dyebrick allows original surface features to show through, producing a more natural appearance.
This picture shows the effect that can be achieved by applying one coat of Dyebrick tints to standard concrete lintels using different dilution rates. Dyebrick can be diluted with water to produce a maximum of 2.5 times its original volume.
Dyebrick tints have been used for over thirty years within the construction industry and possess excellent durability when applied to sound brick and masonry. Jobs carried out in the mid 1970's are still performing well to this day.
Dyebrick colour stains should not be confused with standard masonry paints and their inherent maintenance commitments.
Privacy Policy
|
Returns / Refunds