Fireplaces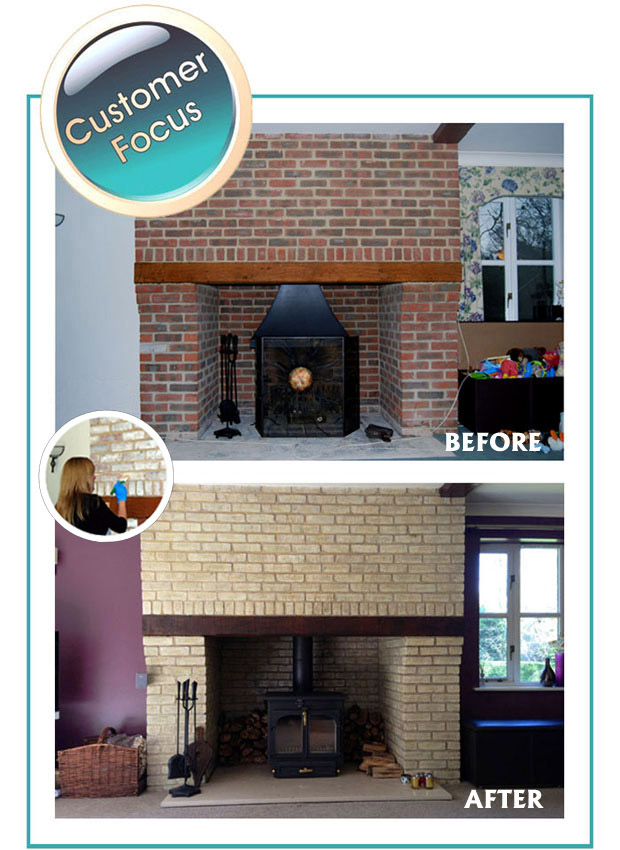 Karen did a fantastic job with her fireplace, click on the image above
to see step-by-step pictures in our Customer Gallery.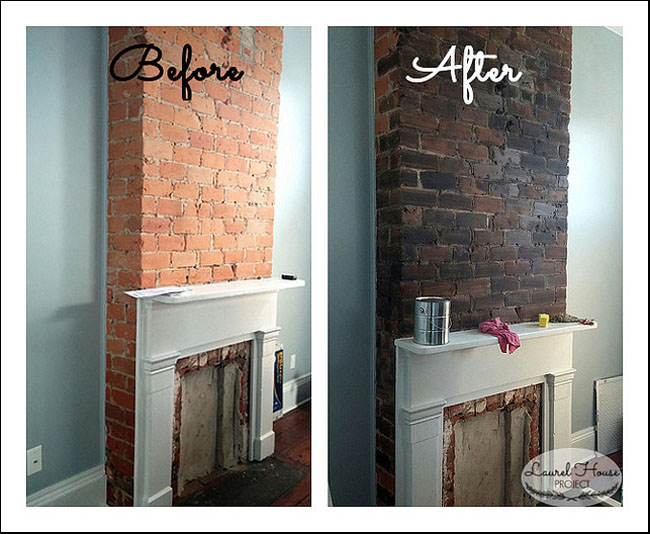 Kirsten used our 'Charcoal' colour to produce a lovely aged look.
See her Laurel House Project blog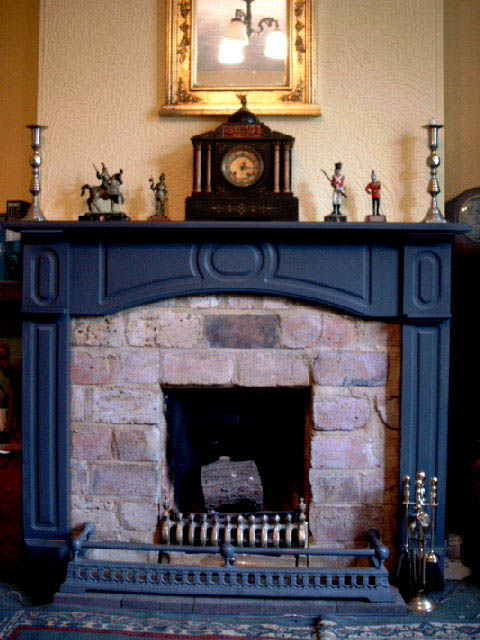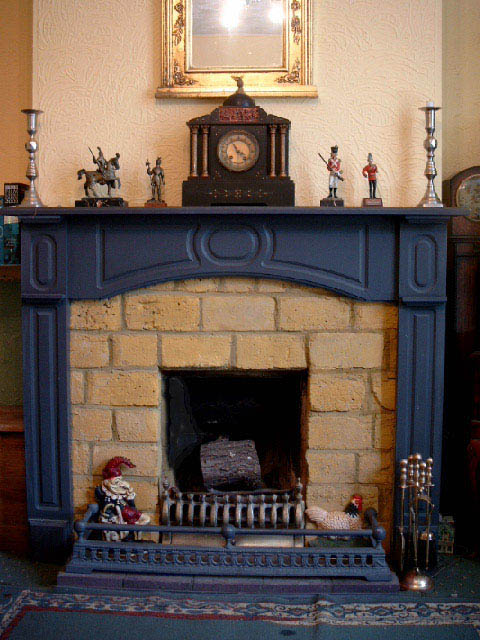 "I used your 'Yellow Stock" Kit and "Khaki" Sample pot for the mortar.
The results were truly amazing ~ a real focal point!"

"A well-diluted Brick-Age with Yellow Stock really enhanced my dated brick.
Gary Broadhurst, Ilkley, Yorkshire.
Fantastic results can be achieved with Dyebrick Brick Stain Kits… all you need is artistic flair……
and a little patience! See Jodi's 'Special Guest Feature' at
Remodelaholic
for more information….
Fireplace Paint?

Dyebrick is not an acrylic or latex-based 'fireplace paint' but is a fireproof color stain. Ideal for all fireplace makeovers and internal brickwork.