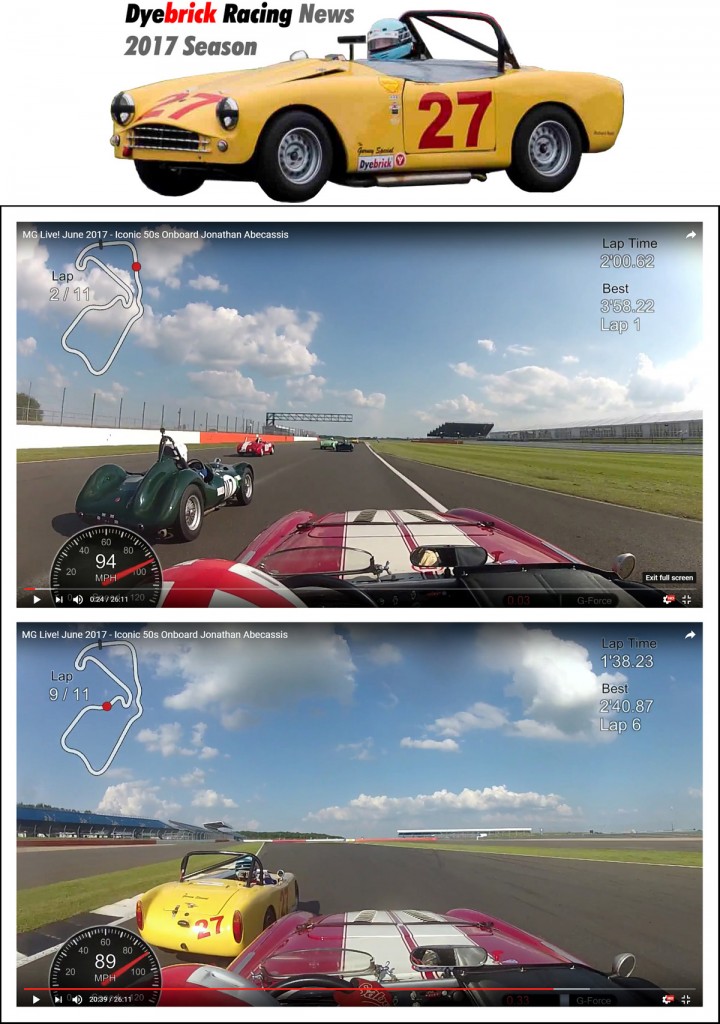 A great view of the race from Jonathan's Austin Healey.
There were 36 cars. Our car (the yellow 'Gurney Special') a Turner Sports, got pole position and won the race at the last corner as you will see on the clip. It then ended up with fastest lap as well.
All in all a good weekend, except that a faulty radiator cap caused it to start losing water on the 2nd lap. It went over the line with 120 degrees on the clock and no water, but our driver wasn't going to stop.
The engine is apart now and hopefully it will be back together ready for next Saturday (8th) at Snetterton.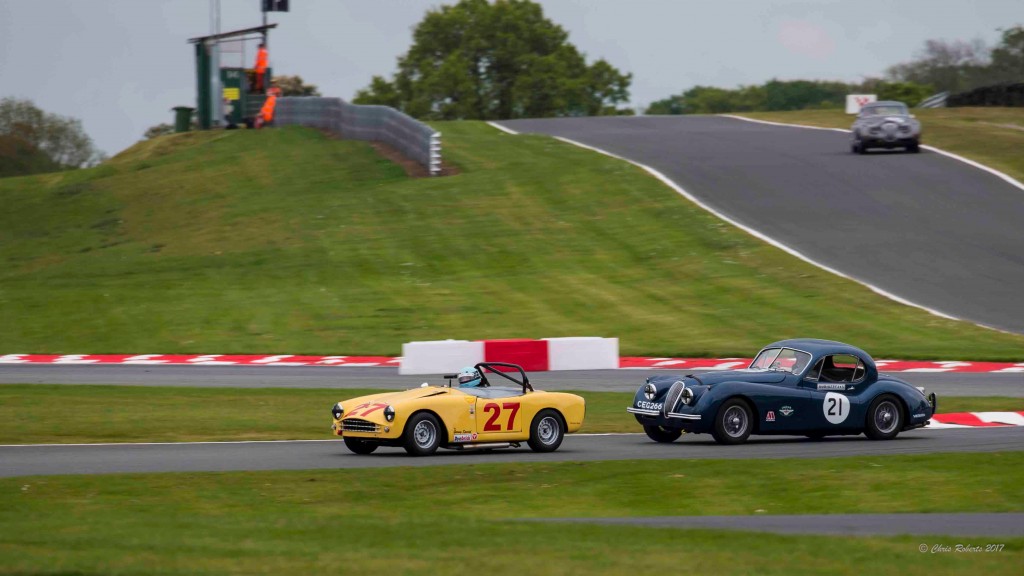 Oulton Park 13th May 2017 AMOC 50s Sports Cars

See Motorsport News article for more information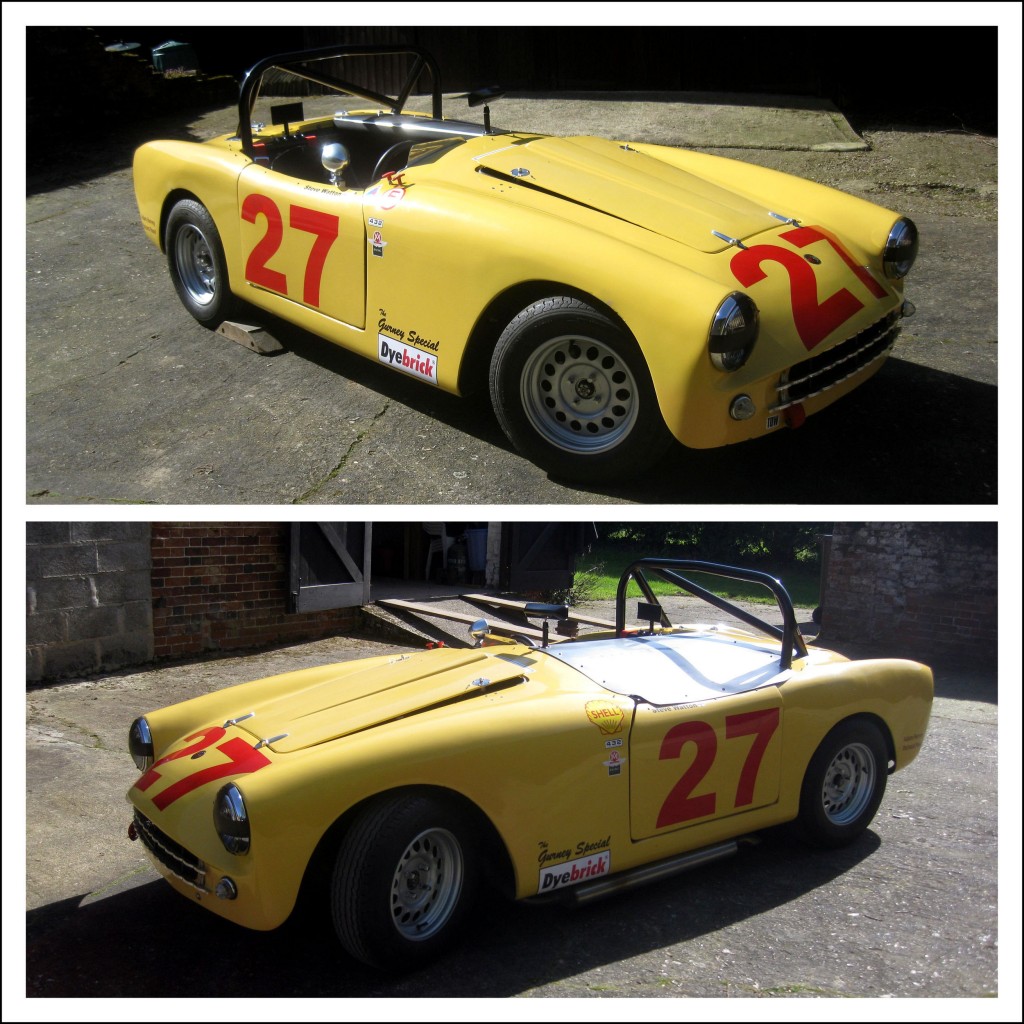 Dyebrick in the fast lane!
The 'Gurney Special' – This car is a Turner Sports, which were produced by the factory in Wolverhampton from 1959 until 1965. They were built with three engine types, a BMC 'A' Series, a Coventry Climax engine and a Ford 1500 pre-crossflow engine, this is the latter. The car is quite original, with original chassis, body and steel tub. It still uses the same engine block, gearbox casing and A35 rear axle, although the internals of each of these have been uprated.
Built and driven by one of our customers, who has raced many types of car over the years. He discovered this shape of Turner, which went into production on 2nd December 1959.
The 'Gurney Special' will be racing at a number of race circuits throughout the season.
Race meetings this year will include: Brands Hatch, Oulton Park, Silverstone and Snetterton.