This weekend, Dale Dempsey, the inventor of the Dyebrick Brick Staining Kit was invited back to QVC's "DIY Sunday" programme.
The show featured the most popular colours from the Staining Kit range and also our Brick-Age product and the shows presenter was Anthony Heywood.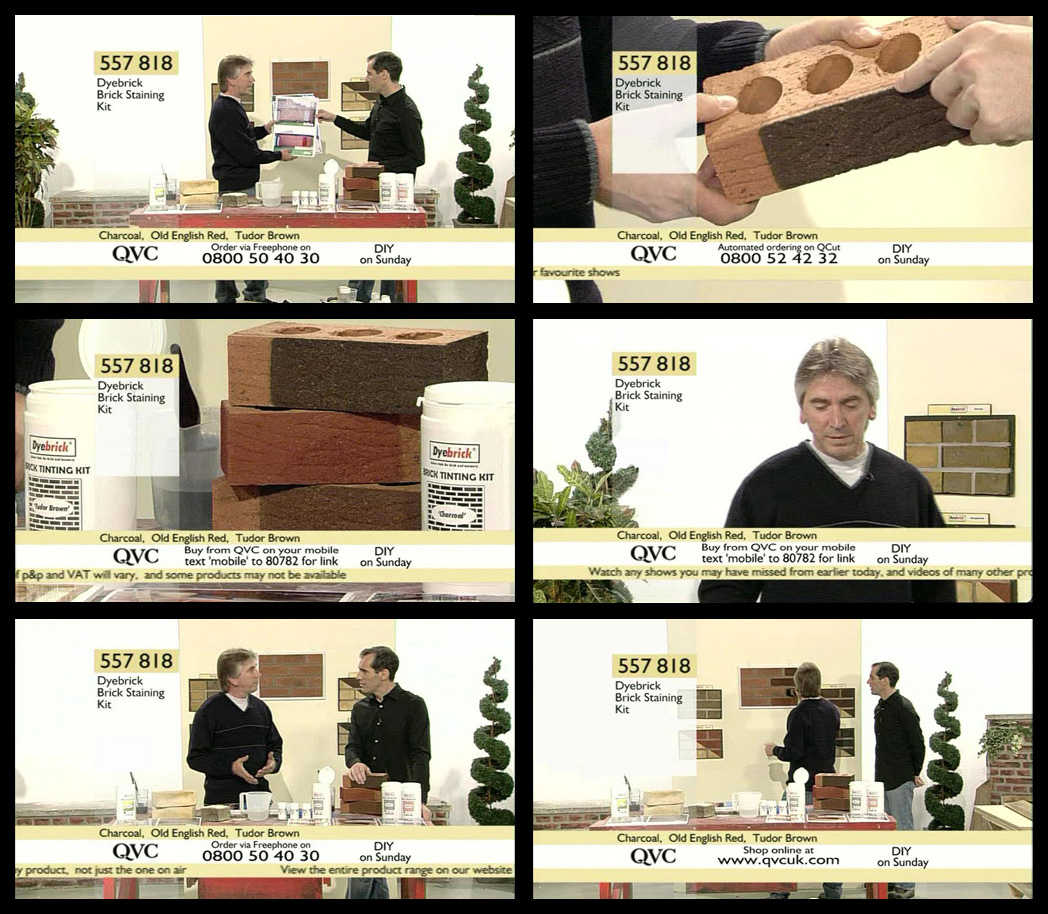 The Dyebrick Brick Staining Kits are introduced on QVC for the first time by Dale Dempsey.
The QVC 'DIY on Sunday' is a very popular programme and this weekends show was presented by Orlando Khota and Simon Biagi.