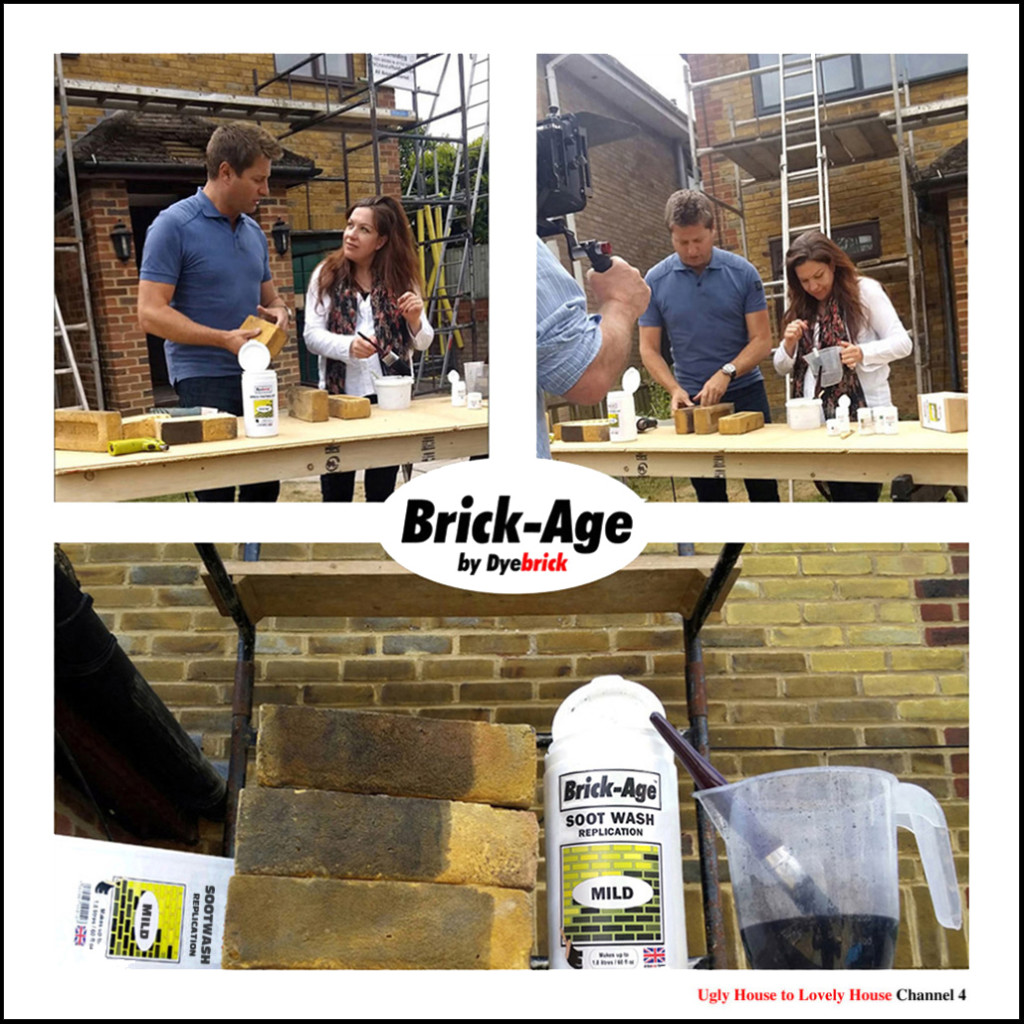 George Clarke with Architect Laura Clark using Dyebrick Brick-Age to tone down some bright yellow bricks on George's new Channel 4 Series, Ugly House to Lovely House  Hertfordshire: Episode 3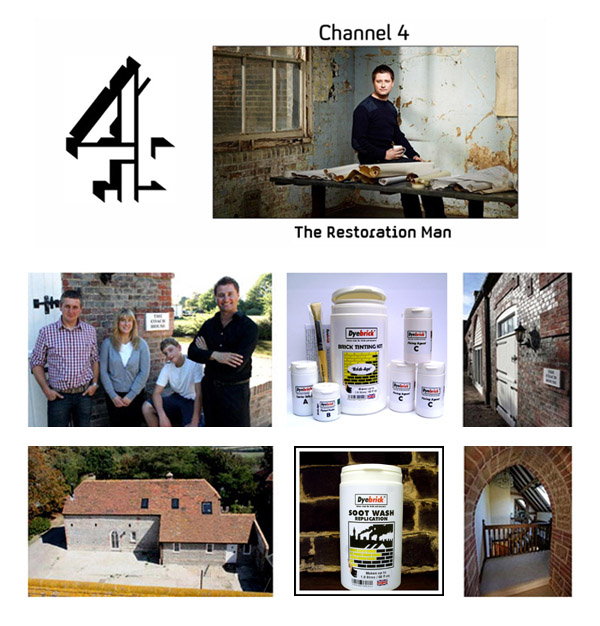 'Soot Wash Replication' was used on a restoration project in East Sussex. The episode 'Coach House' will be broadcast at 9:00pm on Sunday 2nd May. The product was well-diluted to create an authentic aged appearance to the flintwork.
Lisa and Darren share a dream of converting a coach house in East Sussex into a unique family home, under the watchful eye of George Clarke, Channel 4's Restoration Man.