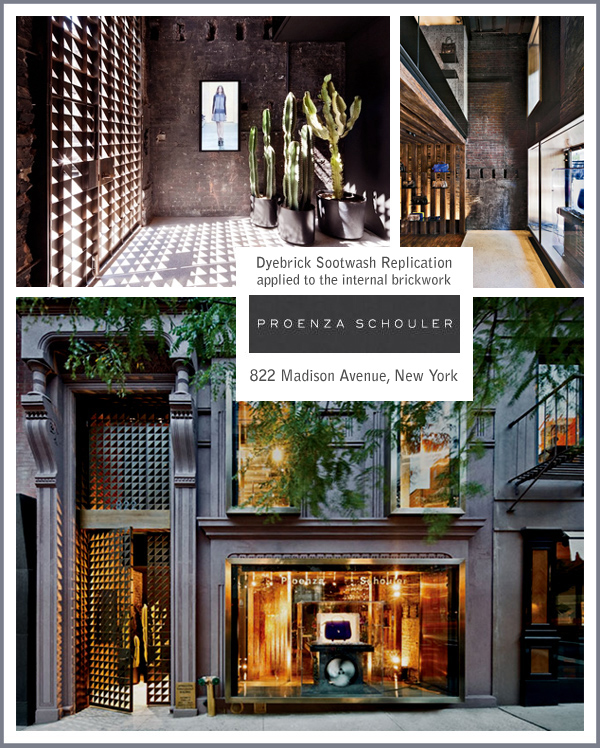 Dyebrick products were used on the Proenza Schouler flagship store opened in New York in September 2012.
The 3,000-square-foot boutique occupies a double-height ground-level retail space in a historic Neoclassical residential building on Manhattan's Madison Avenue.
Our 'Soot Wash Replication' was used in combination with an ash-wash to produce an effective aged stained effect to the internal feature brick walls.
Located at 822 Madison Avenue, the two-floor boutique was designed by Adjaye Associates.
Dyegrout, our sister Company, was the first choice for the new 'Nike Orange' Advertising Campaign as a strong and vibrant colour was required for special tile display units. We custom matched their bright orange brand-colour with a special high-grade flourescent pigment blend.

We are also launching this new colour (called 'Nice' Orange) with our new Vibrant Tile-Grout Range early in the New Year.