April 23rd, 2013 by admin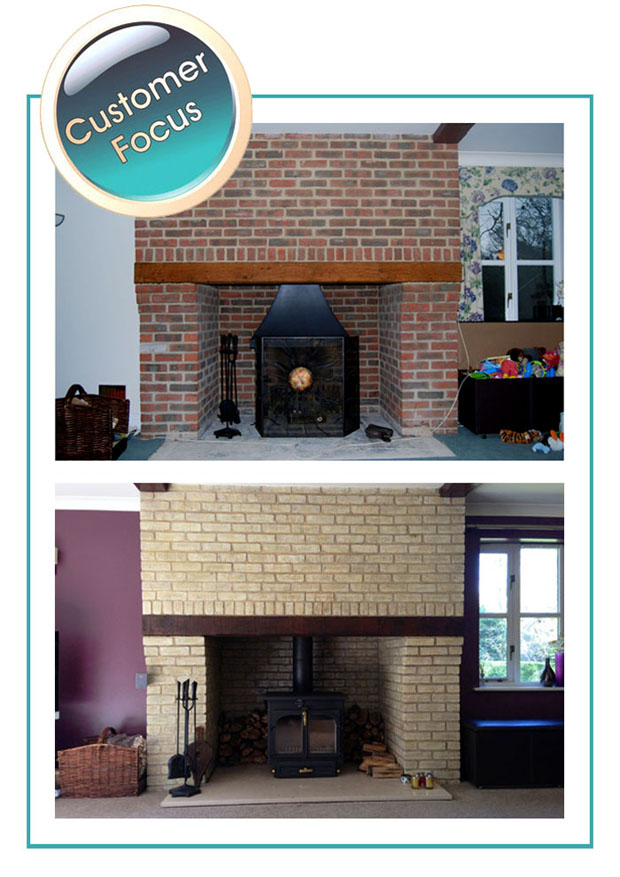 Karen did a fantastic job with her fireplace, click on the image above to see step-by-step pictures in our Customer Gallery.
"When we moved into our house as much as we loved the idea of having an open fire, we couldn't quite get used to how imposing the red brick fireplace was. The house only having been built ten years ago it didn't have any charm to the brickwork, in fact it looked more like an outside wall and the size of it meant that you couldn't not look at it!
I contemplated various ideas to change it and am so glad I came across Dyebrick as the end result is just fantastic, you truly cannot tell that it was ever red brick and people are amazed when I tell them it's not real Cotswold stone. It was a bit of a labour of love, with each brick having several treatments to give it an authentic look but SO worth it! It is now a beautiful feature not an eyesore and the whole room looks lighter and larger now.
The team at Dyebrick were so helpful, recommending different colour finishes and telling me how to apply them to get the desired effect at various stages throughout the job.
Many Thanks:)
Karen Bramall, Romsey, Hants."