Dyebrick are pleased to announce that our West Coast tour is confirmed and due to start on September 6th 2010.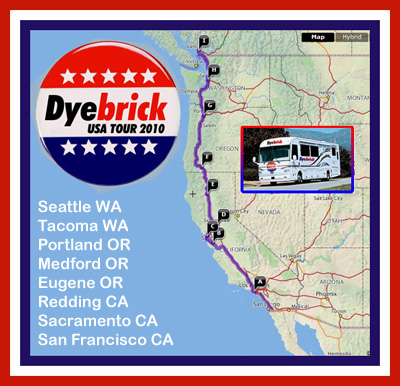 We will be starting our tour in San Francisco and finishing four weeks later in Seattle.
We will be stopping off at numerous customer locations. If you're interested in a visit from the Dyebrick team to take a look at your project, then please email us using the regular Contact Us form. There is only a limited amount of time we can stop off at locations, so book early to avoid disappointment!