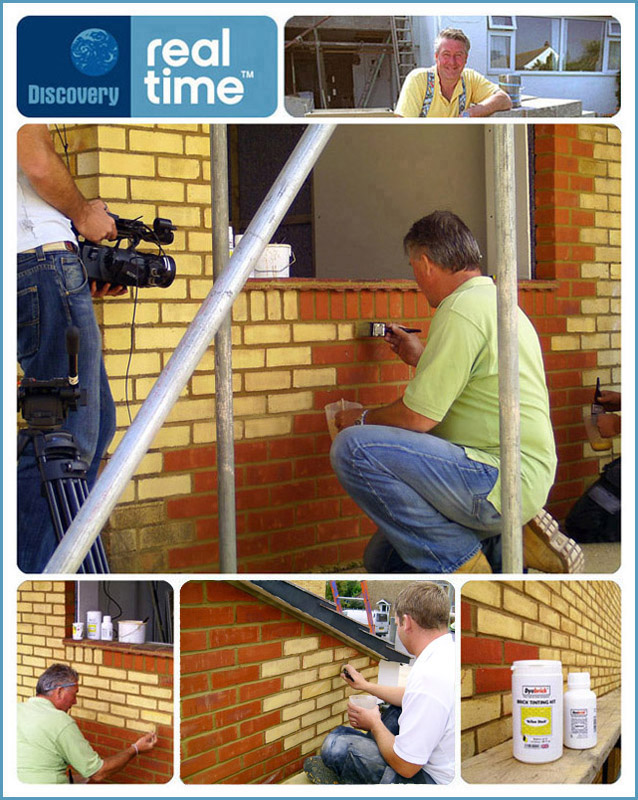 See Dyebrick in action with Tommy Walsh. Britain's best-loved builder uses Dyebrick on his new television series:
"Tommy's Fix Your House For Free?" on Discovery Realtime.
Tommy used Dyebrick to produce a perfect match for a garage conversion project in Bedfordshire.

The series starts tonight and can be seen every Thursday night at 9.00pm and the project is
due to be aired on the 22nd October.
If the show dates are outdated see this link GarageConversion and look out for the show entitled 'Lesley's Holistic Therapy Room'