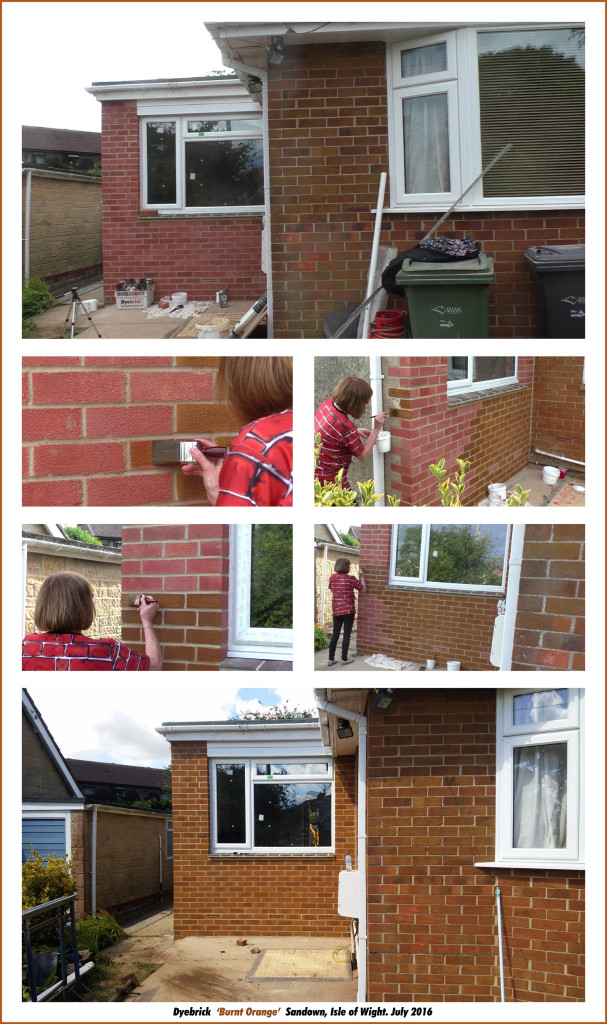 Karen began the exciting project of adding a new extension to her property, but she soon came up with a major problem. Her house is constructed of Rookley bricks which were once produced locally on the island but sadly are no longer in production. She painstakingly searched for a match, beginning with as many builders' merchants and reclamation yards she could find but to no avail. The closest match, in texture, was the London Chiltern brick. Whilst this was virtually identical in texture, the colour was way out. It was predominantly pink instead of a rusty and warm orange.
This is when she contacted Dyebrick. She had looked through hundreds of images on our website and, although there were no similar matches to hers, she rang to see if there was any way we could help. We offered to visit her property as this was not a straightforward tinting match.
Karen was delighted when a special mix was prepared and once applied the predominant pink tones were soon replaced with sympathetic rusty colours to blend seamlessly with the original house.
We would like to thank Karen and her Mother, Barbara for looking after us so well and keeping us well fed and watered!