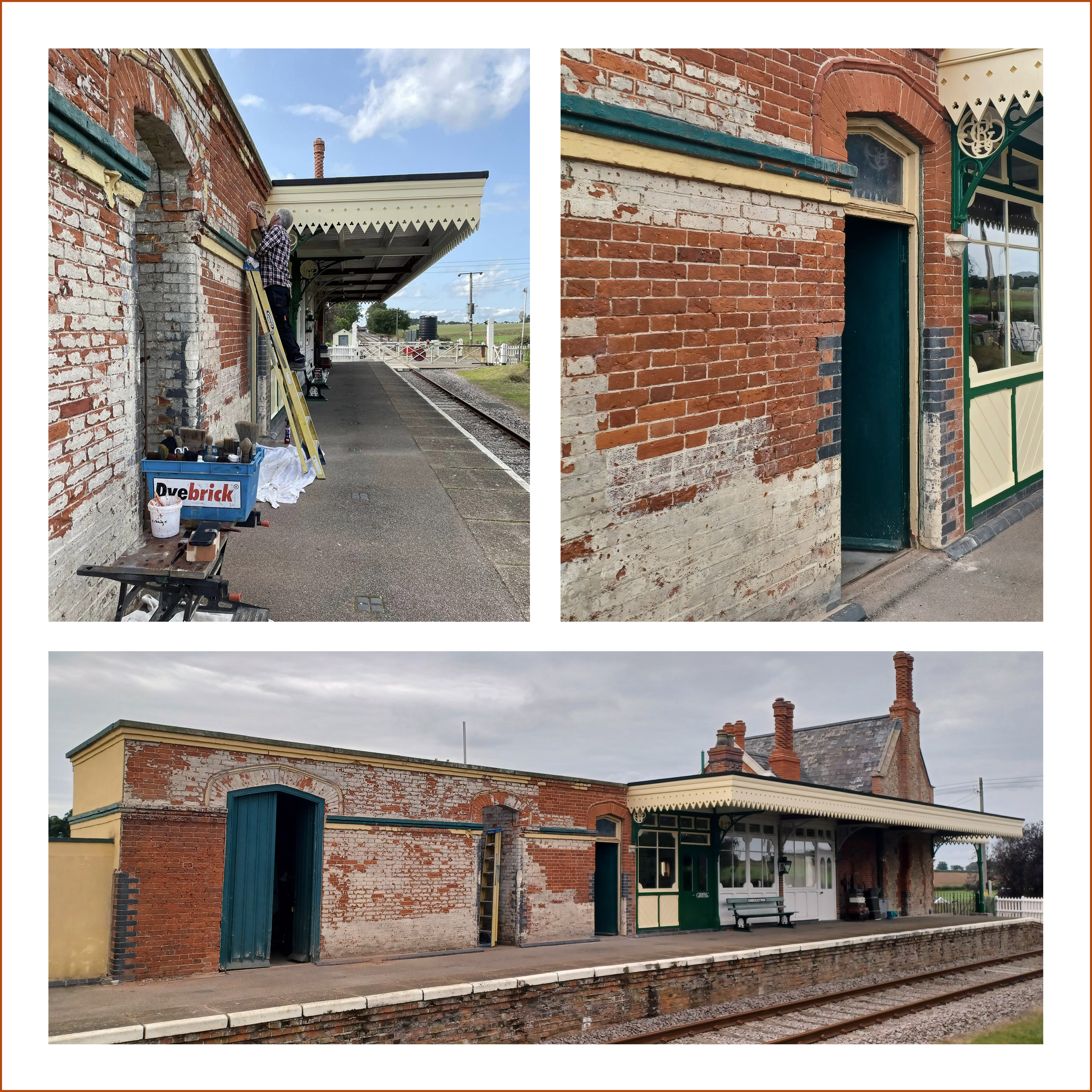 Matching some colours up for the owners of this lovely Railway Station on the Mid-Norfolk Railway. It was a great day out!
Karen & Martin are restoring this with such sympathetic pride. They need to remove as much of the old paint as possible without damaging the face of the brick. Any residual ghost staining will be tinted to match the original brick colour using our earth-based iron oxide colour stains. Dyebrick does not alter the physical properties of the brick, making it ideal for their project.
We will keep you updated with their progress!