Rested from our epic coast-to-coast tour back in December, Dyebrick are pleased to announce the dates of our next tour: the 'Brick States' – North & South Carolina.
The dates are confirmed as Saturday 10th – Saturday 31st January 2009.
We are starting our tour in Miami, Florida and will be heading north to the 'Brick States' and beyond. We are ending our tour in Washington DC to witness the inauguration of the 44th President of the United States – Barack Obama.
You can view a rough plot of our tour here: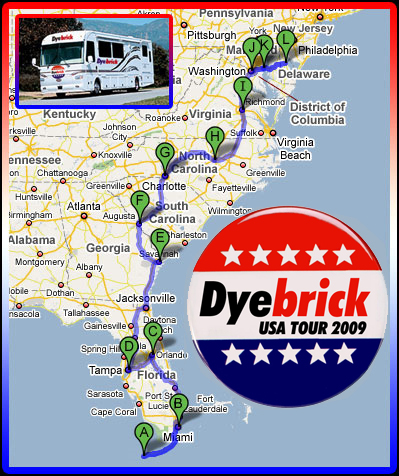 Please note this route is a draft and is subject to change
We will post more up-to-date information about the tour as it becomes available.
Regards,
Dave Holland