Silic8, part of the Dyegroup have launched their 'Whitener' product for restoring white Hill Figures.
After three years of trials on the White Horse at Kilburn North Yorkshire, Silic8 are proud to introduce their range of stone whiteners for flint and limestone. Silic8 offer a maintenance service to heritage trusts and restoration groups.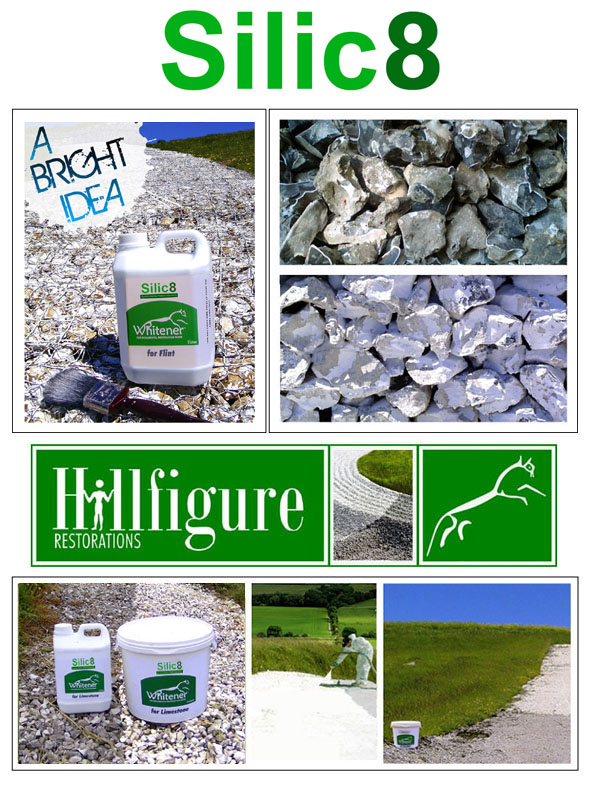 Please contact us for more information and a leaflet.